When the game starts, the first thing you will do is place both of your power cores somewhere in your quadrant. (Hint: You need to protect your cores as best you can from enemy fire, so it's best to try to put them away from the center of the board)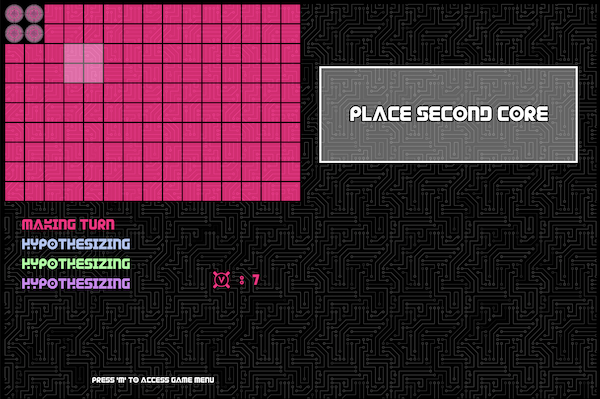 After placing your cores, you'll start placing units. Each unit has a different health, cost, and method of doing damage. You can find the health and cost in the unit table. To read more about the unit's method, click on the unit to pull up its description. You can also check out the
units section
of this site.
To place a unit on the board, click it on the table, move your mouse over the tile of the board you'd like to place it on, and then click again. If you have enough credits to purchase that unit, it'll show up on the board. While hovering a potential unit placement over the board, you'll see yellow squares highlighting the potential attack paths of that unit, allowing you to easily coordinate your placements to do maximum damage to your opponents.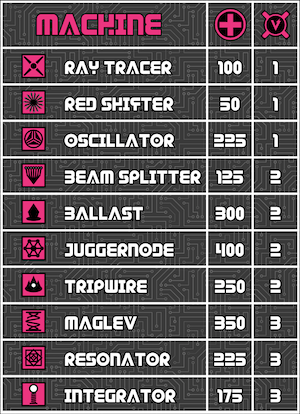 The number of credits that you currently have is indicated by the Volt symbol underneath the "Submit Orders" and "Review Board" buttons. You start the game with 7 credits, and units cost either 1, 2, or 3 credits. You'll automatically receive 5 credits per round, and you can earn 1 credit for every 200 damage dealt to other players' power cores in a given turn. Any credits that you don't spend during a placement phase automatically roll over to the next round.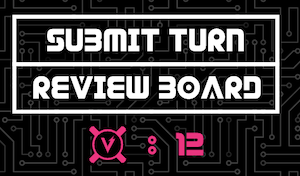 While you are placing your units, you'll be able to see the state of the board as it was at the end of the last round, but you won't be able to see what the other players are currently doing. Likewise, they will not be able to see what you are currently doing. But you'll find out soon! Once you have finished placing your units, press the "submit orders" button. Make sure you are satisfied with your placements, however, because once you submit, your orders are final.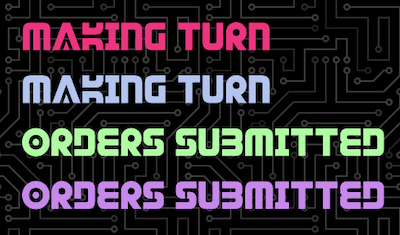 Once all players have submitted their orders, the game will automatically move to the next phase: the simulation phase.